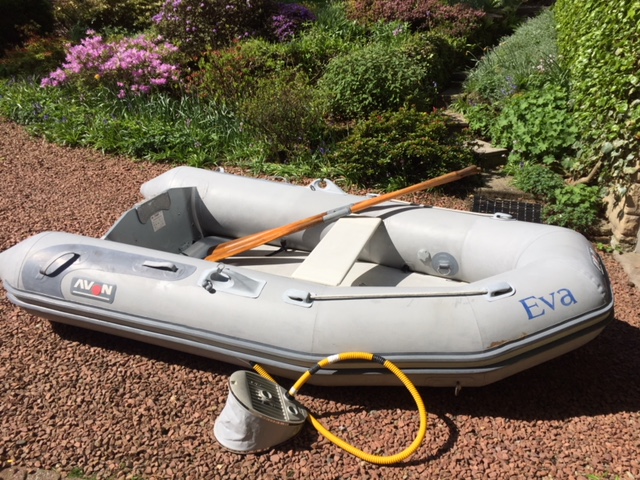 Avon Rover 280 Airdeck and Keel from 2000.
In fair condition for its age, stored inside each winter and kept inflated on davits over the sailing season.
No patches or tears and no obvious leaks, but the boat tends to get soft over a few days or weeks so as it is inconvenient to leave it on, or top it up on davits we are replacing it. Perhaps the valves need attention.
Davit rings at bow but removed at stern. Varnished oars, pump, manual, repair kit, seat, and original storage wrap bag.
£300 ono.
I also have a Yamaha Malta 3.5 HP outboard from 2000. Also in fair condition but needs the carburettor cleaned out and the collar which tightens/loosens it directionally does not work. Original tool kit, manual and a tin of matching Yamaha spray paint.
£100
Both available to view at Bridge of Weir.
Contact Harry McDermid at This email address is being protected from spambots. You need JavaScript enabled to view it. or 07831 883188