Racing is now underway with the first race of the season sailed on Tuesday evening. The poor spring weather has held back a number of the competitors boat preparations, and coupled with the forecast for southerly 15 to 30kt winds, only four yachts made it out to the start.
In class 2, three Moody 336s enjoyed close racing on course A, with a good beat to Hun5 followed by a challenging spinnaker run down to Tomont.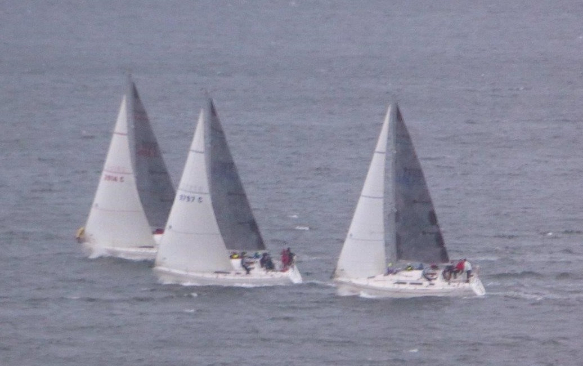 Only 48 seconds separated the three boats at the finish, with Cool Bandit 2 taking first place followed by Piecemaker and Ubiquity.
In class 3, Radioactivity ploughed a lone furrow, but enjoyed some practice with the spinnaker, finishing only 5 minutes behind Class 2.
Many thanks to Gordon Cochrane of LSC for the photo.