Despite a disappointing turnout for the annual Port Bannatyne Race, twenty one club boats made the trip to Port Bannatyne, and enjoyed an entertaining evening of Petanque in the rain, and the clouds of marauding midges.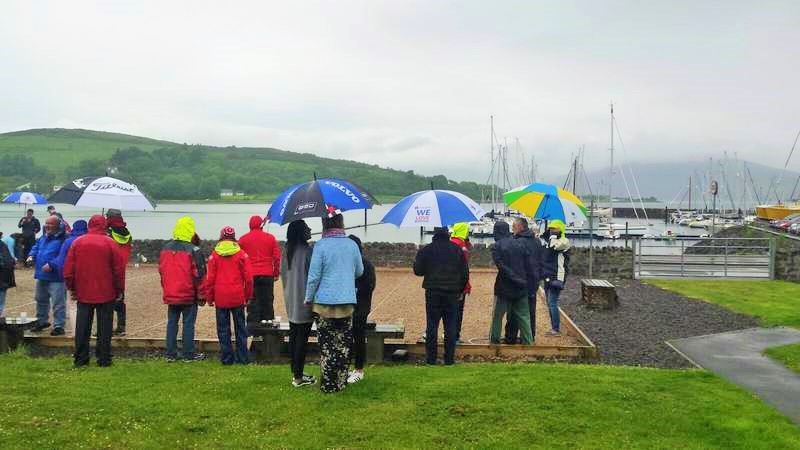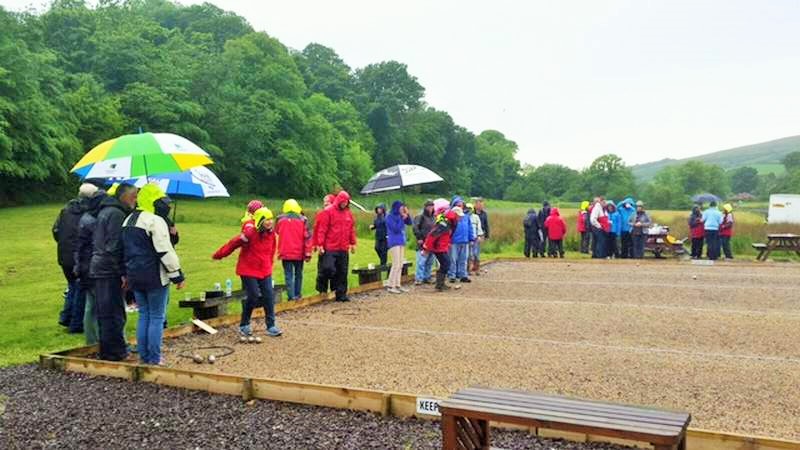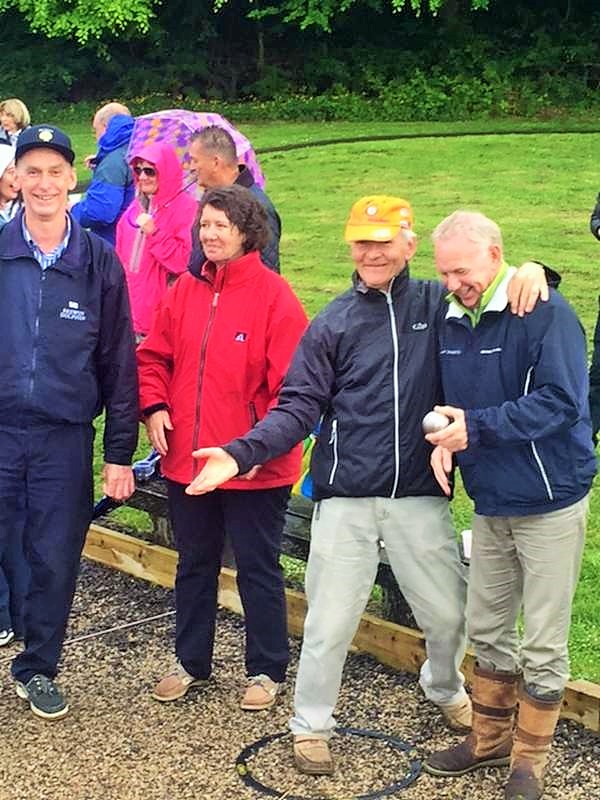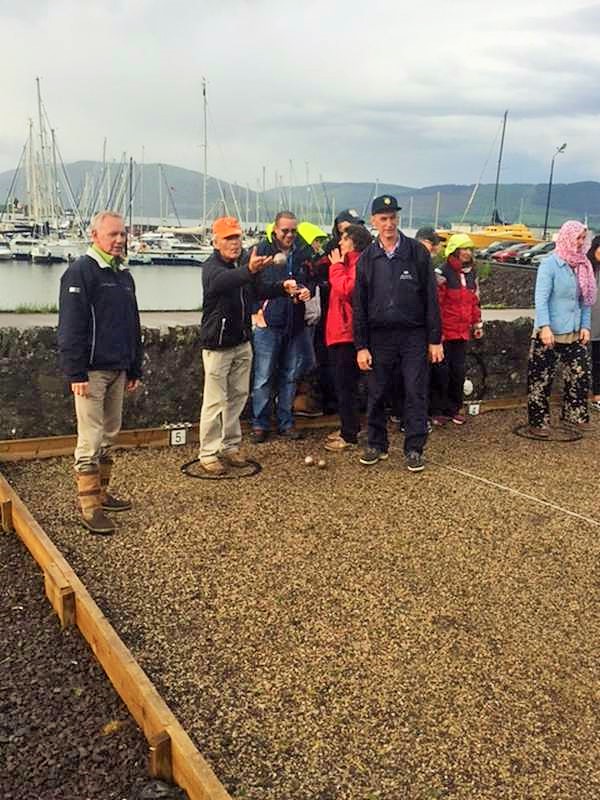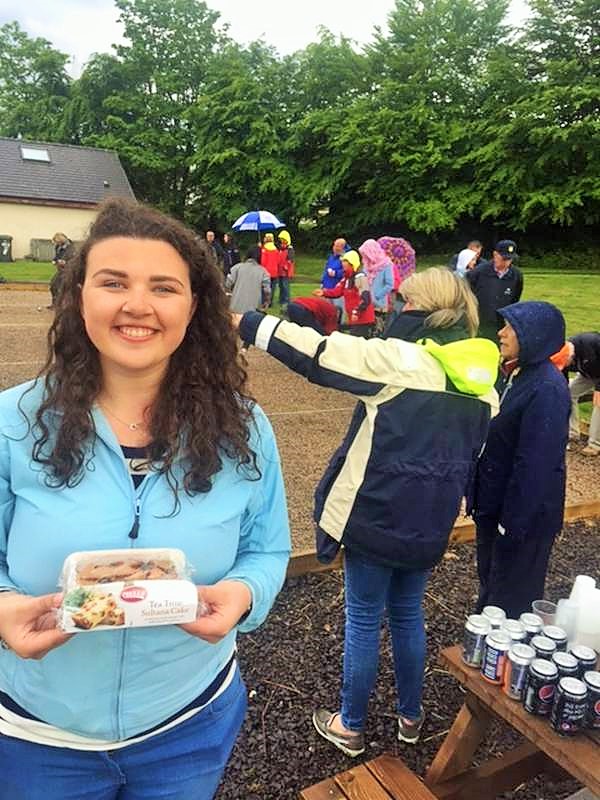 Fiona Rae presents the Sponsor's Sultana Cake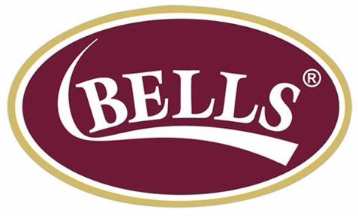 The Petanque tournamet was again won by Twenty Two. Not the Smiths this time, but by a couple of
lassies from their crew, who claimed they'd never played the game before. Well done.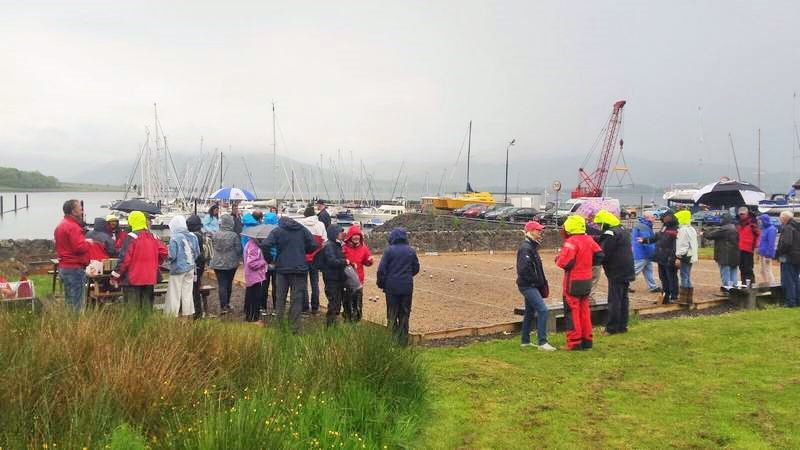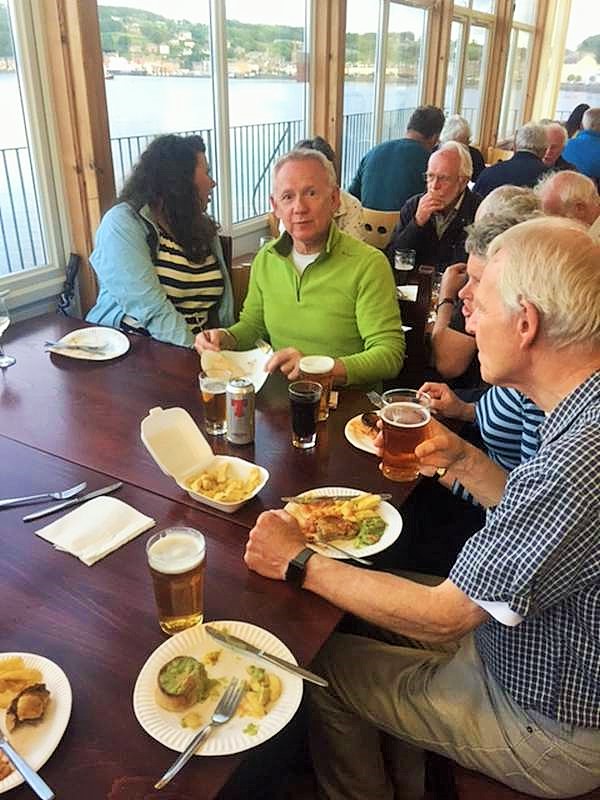 Following the Petanque Competition, we were hosted by Isle of Bute Sailing Club in their Clubhouse, a hearty meal
featuring mini pies in four flavours from our sponsors, Bells, was enjoyed with peas, beans, and chips.
A very convivial evening was enjoyed by all attending. Thanks to our hosts IBSC, for their hospitality, and again to
our sponsors.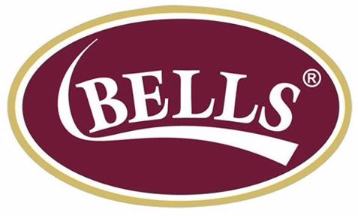 The Passage Race Class 1 was won by Craig Anderson's Cool Bandit 2, and Class 4 by Flambuoyant. It took some
time for the smile to leave owners Graeme Randall and Alan Arkison's faces, as it was their first victory with their
new boat.
Good luck for the rest of the season!!